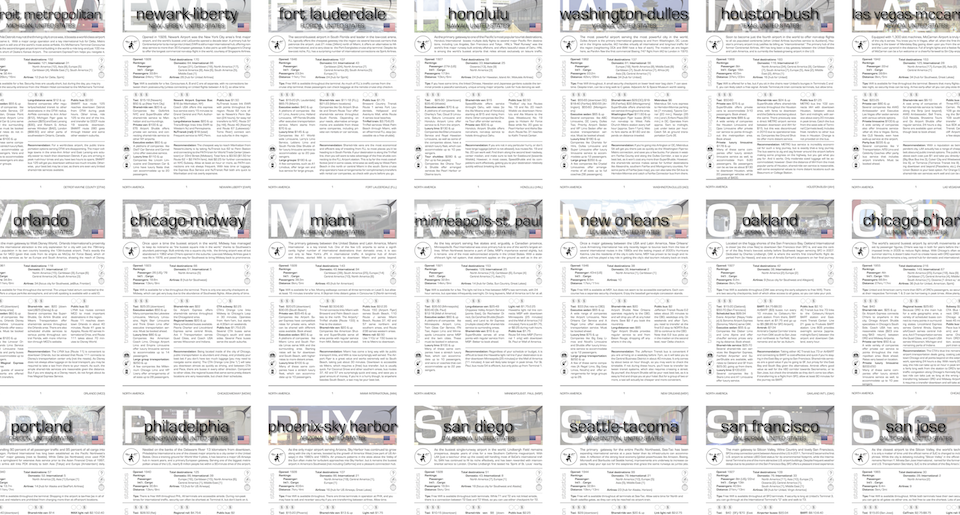 BECAUSE VARIETY IS THE SPICE OF LIFE…
This page will feature several shorter portfolio pieces of work I've done, in much less detail than the other case studies.
***
ESTONIAN AIRSCORE
DESIGNING THE WORLD'S FIRST SOCIAL LOYALTY PROGRAM
TIMELINE: JULY-OCTOBER 2011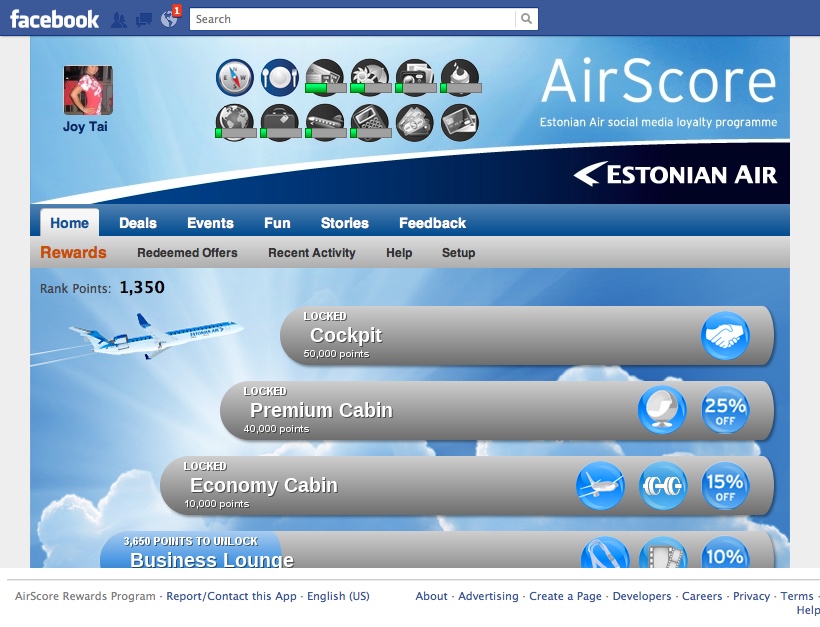 I was part of the concept & launch team for the airline industry's first social loyalty program, Estonian Air's Airscore program.  It was the first program in the world where members could earn real-world rewards for social advocacy.
This was a joint project with social media consultancy SimpliFlying and Manumatix's Bamboo platform, implemented via Facebook. I was responsible for concept ideation and reward structure, working closely with Estonian leadership to understand exactly what they wanted to achieve from the program. My colleagues at SimpliFlying managed content strategy, while Manumatix took care of technical integration with Facebook.
Estonian was the perfect breeding ground for such a program, as it was a small regional carrier bearing the flag of a nation known for innovation (Tallinn is the birthplace of Skype!). Rewards were earned based on engaging with content online (sharing content on your Facebook wall, completing quizzes, inviting friends, etc.), and while rewards could in theory include free flights, the vast majority were non-monetary items such as the opportunity to tour an aircraft or take photos with a pilot.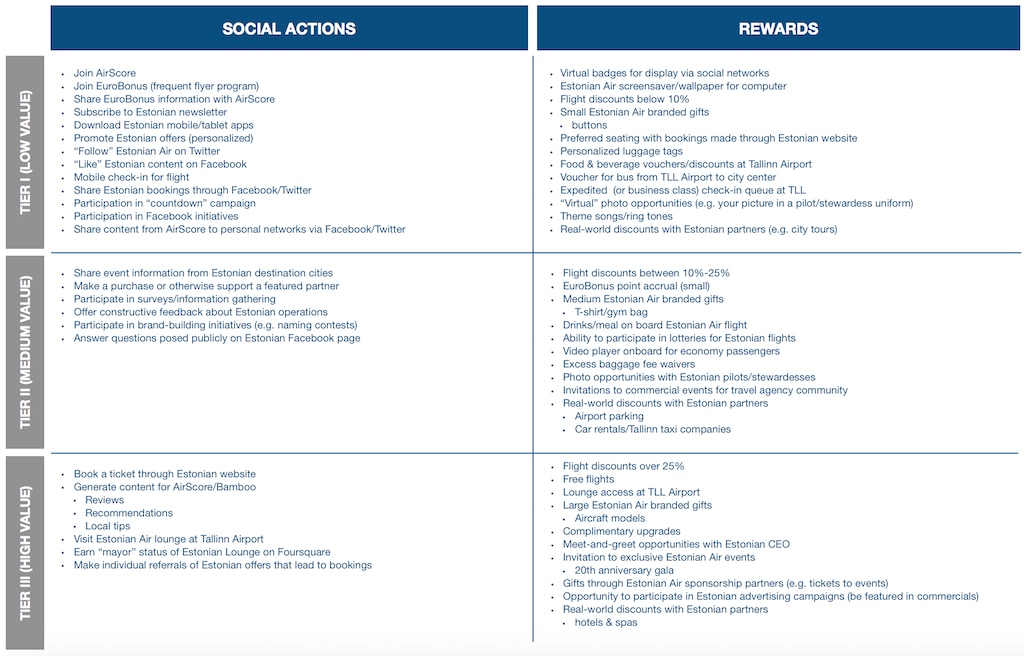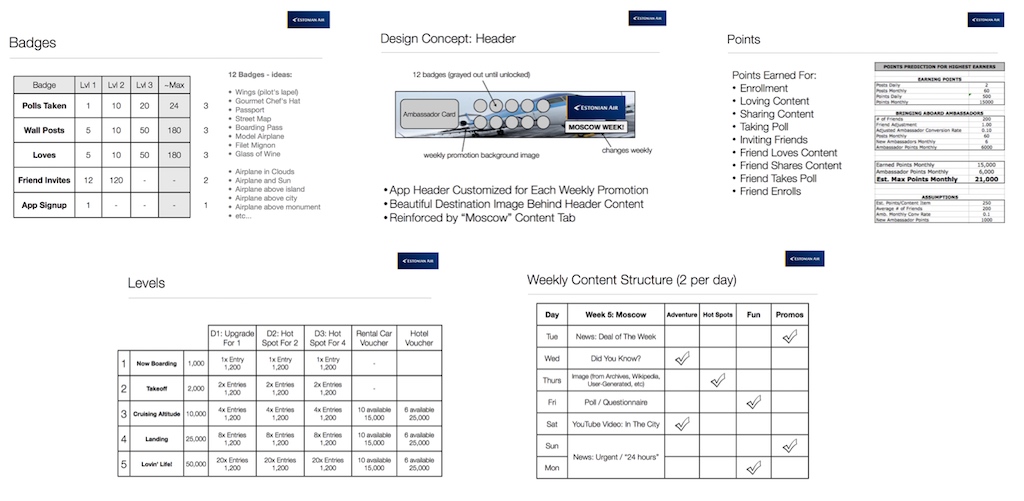 The program spurred a major spike in Estonian's web traffic and Facebook-driven online bookings. Some of our highlights:
Over 1 million Facebook wall impressions in the first 10 days of the campaign
40% increase in content sharing
3,000 Estonian ambassadors created by the program, with a total audience of 450,000 unique connections
31% increase in Estonian Air passengers in 2012 from 2011 (despite only 15% capacity increase)
In November of that year, AirScore won the Mega Award for "Best Social Media Campaign" (Mega is an annual conference for airline loyalty an ancillary revenue programs).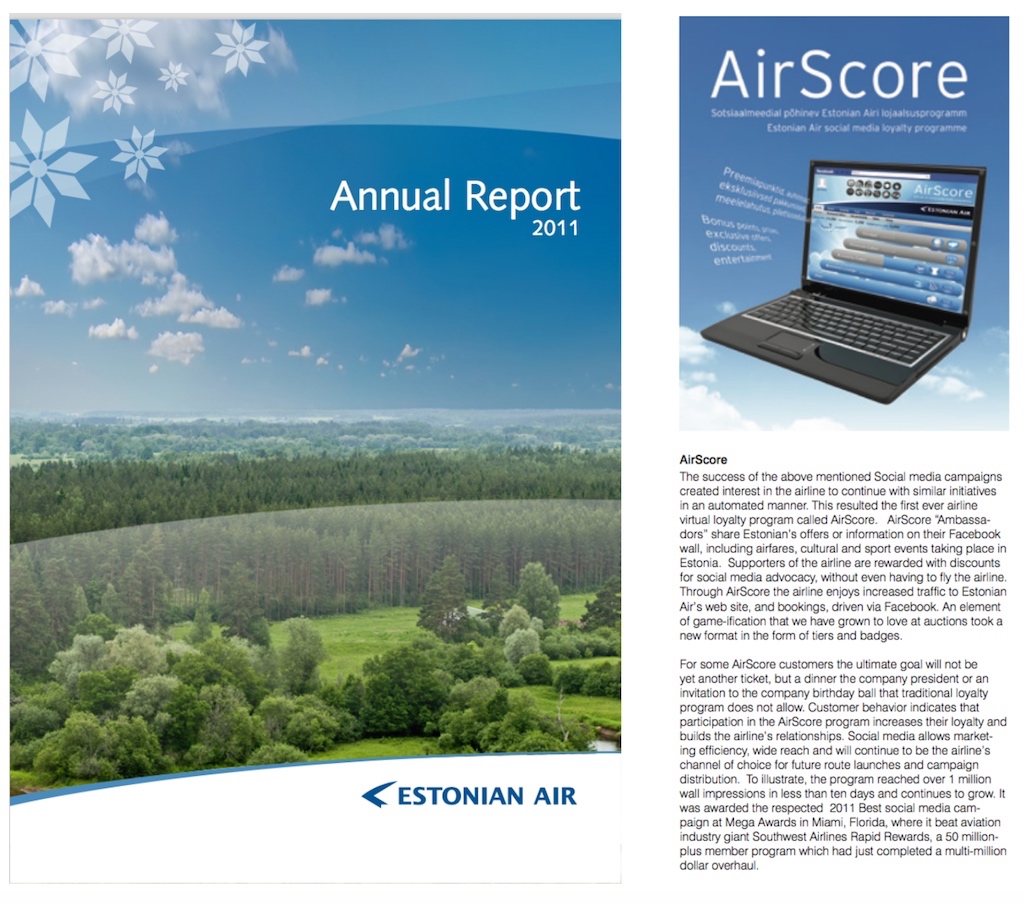 ***
AIRTICULATE AIRPORT GUIDES
DESIGNING & WRITING AIRPORT GUIDES FOCUSED ON TRANSPORT
TIMELINE: JUNE-SEPTEMBER 2012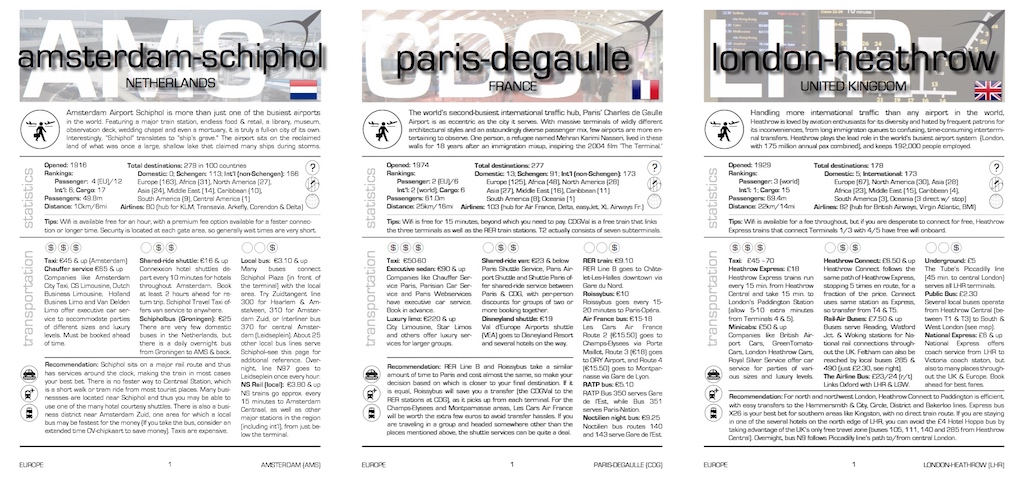 I created a series of airport guides designed to educate readers on the alternative transportation options between the airport and city (at a time when Google transport directions were slightly more rudimentary then they are today!).
In order to be memorable, I also added a general anecdote or interesting fact about the airport, some statistics and hub information to satisfy the aviation geeks out there.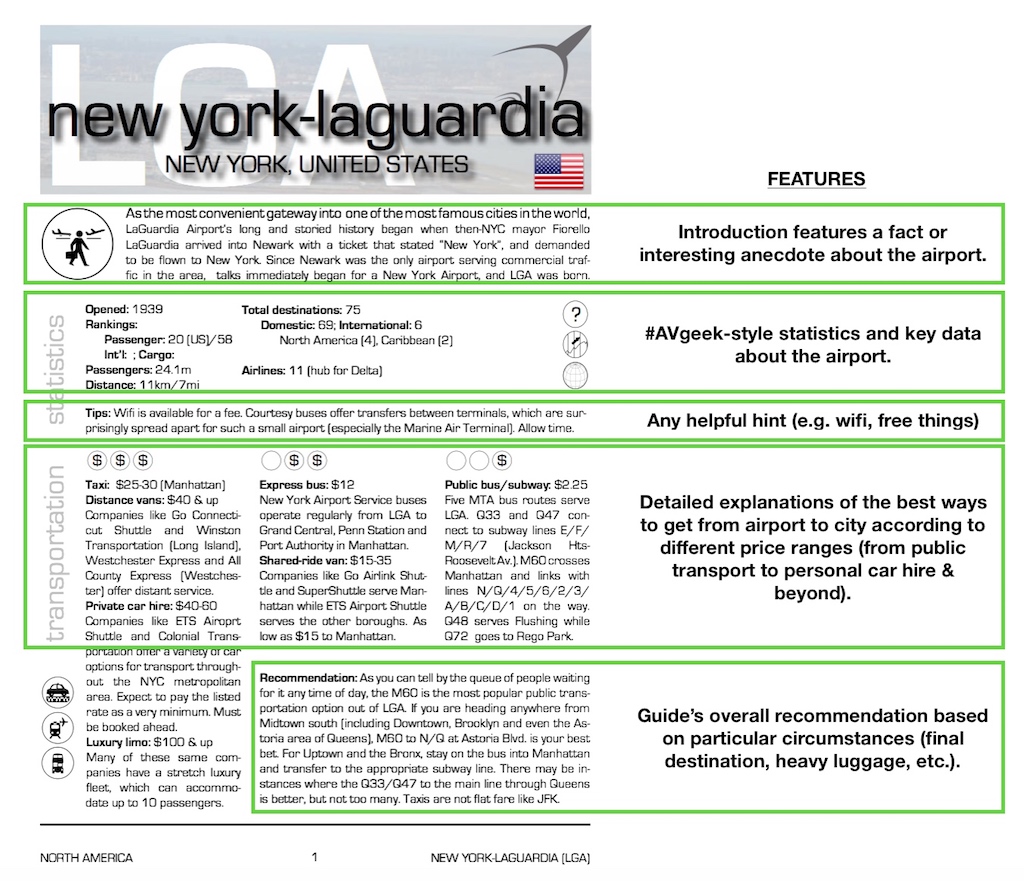 The guides were distributed via hard copy booklets by region (North America & Europe) as well as electronically for e-readers. I completed these completely on my own, from design and photography through research and personal tips.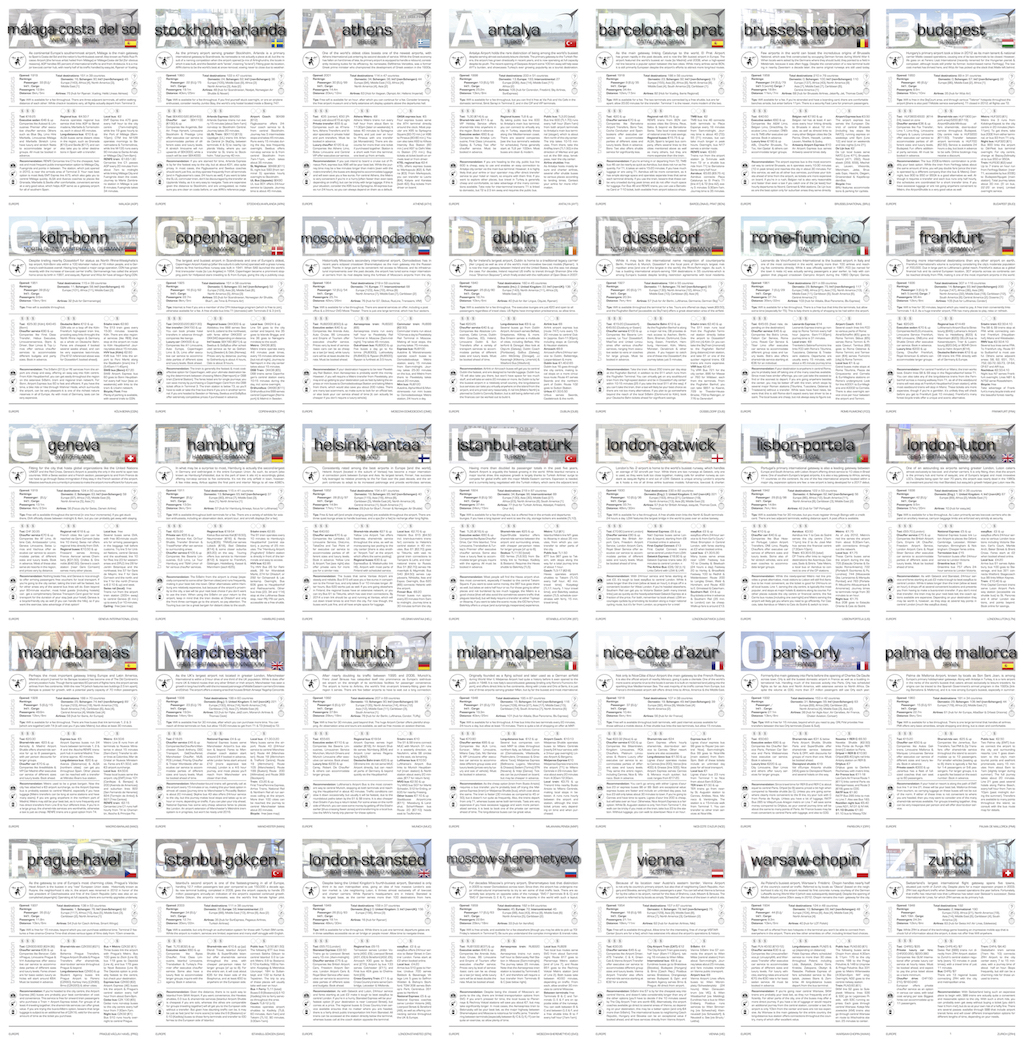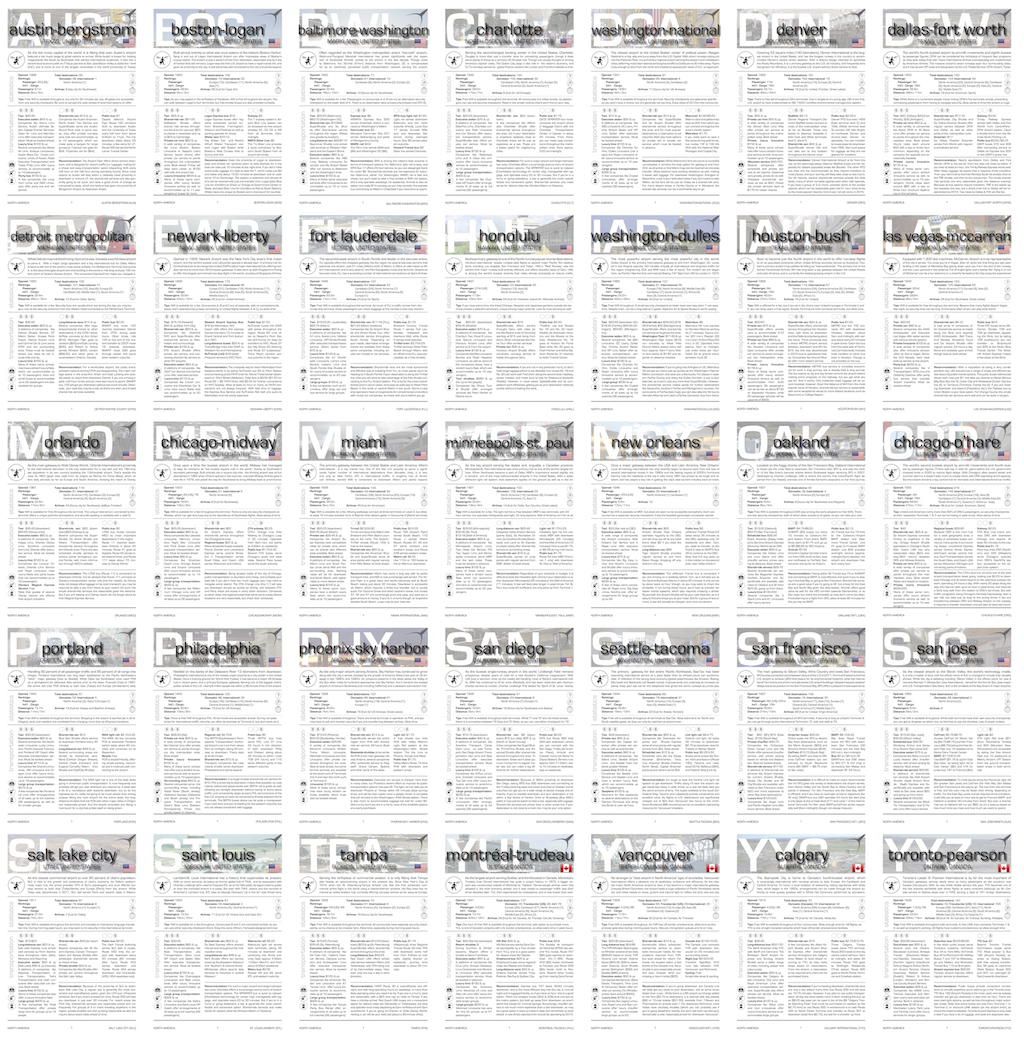 ***
ATPCO PRODUCT OVERHAUL
REFRESH & REFOCUS AGING PRODUCT LINE FOR FUTURE RELEVANCE
TIMELINE: OCTOBER 2009-JUNE 2011
ATPCO (Airline Tariff Publishing Company) had been around as a neutral, airline-owned fares clearinghouse since 1965.  The concept was simple: airlines constantly changed fares and needed to communicate these instantly to all of the various global distribution systems (GDS') in the world, for which ATPCO served as the connector. When I joined in 2009, emerging direct connect  technology threatened to render ATPCO's core business obsolete, evidenced by consecutive years of declining revenue.
I was hired onto a small team to take a critical look at the company's aging technology and product line and determine how to leverage its core competencies (high transaction capabilities, data distribution and airline neutrality) to survive and thrive going forward.
Taking a design thinking approach, we used projective techniques  in order to think more deeply about what we wanted to become in the future. After some debate, we agreed upon the following theme that ATPCO is still moving forward with nearly 10 years later: fueling the travel industry.
Working backwards from this future vision, we mapped out the fare distribution landscape for bypasses around ATPCO altogether. Then, we envisioned a future where we could integrate with the ideal distribution landscape, which enabled us to identify potential product gaps that our competencies could fulfill.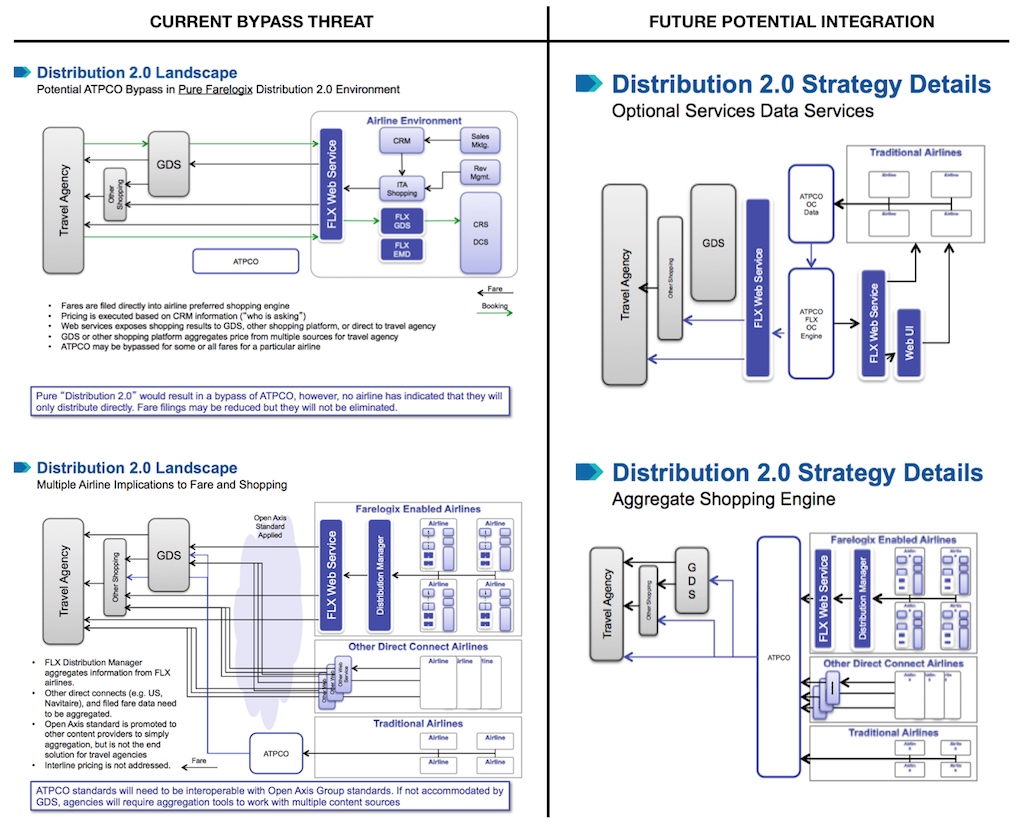 With this as a working north star, we worked to generate as many ideas as possible, using structured techniques aimed at collaborative idea generation. We used our existing product data as a starting point to trigger questions, followed by multiple rounds of individual and collaborative idea generation.
As we pared down our initial list, we leveraged one big advantage we had: as a neutral data services provider for airlines, we constantly hosted aviation professionals from around the world in our office for product training sessions. By involving the steady stream of folks that would come through our training center, we were able to co-create and test working prototypes with our actual end users. This helped us remove ambiguity, counter our own confirmation biases, fail quickly and mitigate risk before further developing any products.
The end result was to ultimately kill off a series of lame duck data products while developing new ones around a "life cycle of the fare" concept—products that would help more with future planning and revenue generation than historical performance and accounting. We also developed a series of consultancy services and laid the foundation for what would become "Bridge Labs"—an innovation lab designed to future proof ATPCO by involving them in the co-creation & launch process with emerging technology solutions.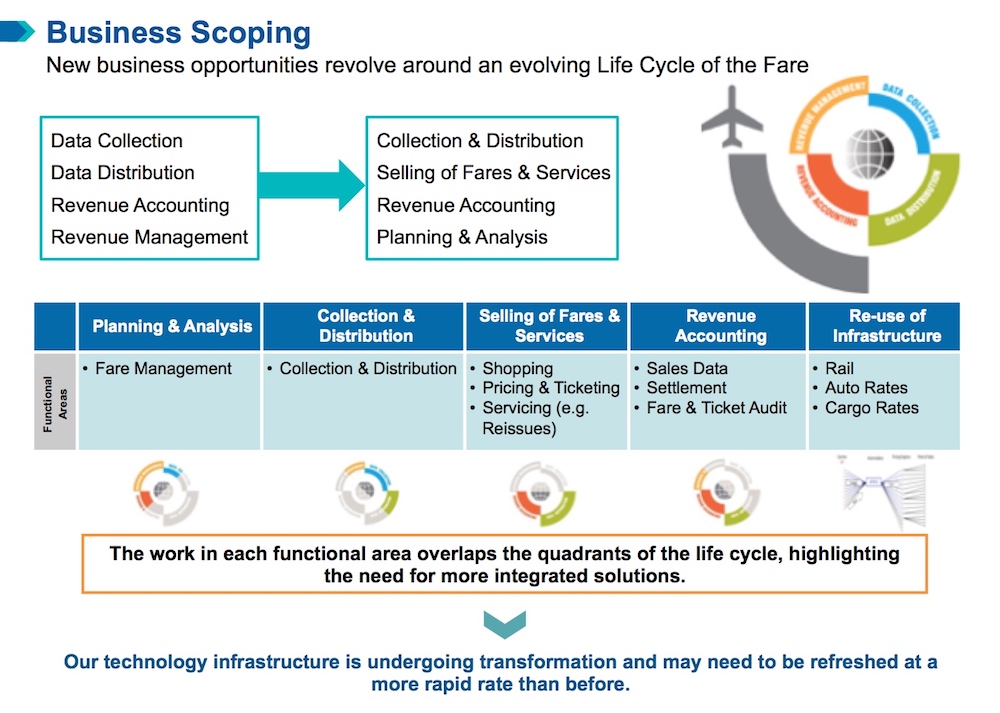 Over the past decade, ATPCO revenue has steadily grown each year and its once-declining workforce has increased by 20%. More importantly, ATPCO has solidified itself as a travel industry essential and found secondary markets beyond just airlines to serve. It is certainly no longer at risk of obsolescence.
***
QATAR AIRWAYS PRODUCT POSITIONING
RETHINKING "VALUE" TO OUR CUSTOMERS
TIMELINE: FEBRUARY 2008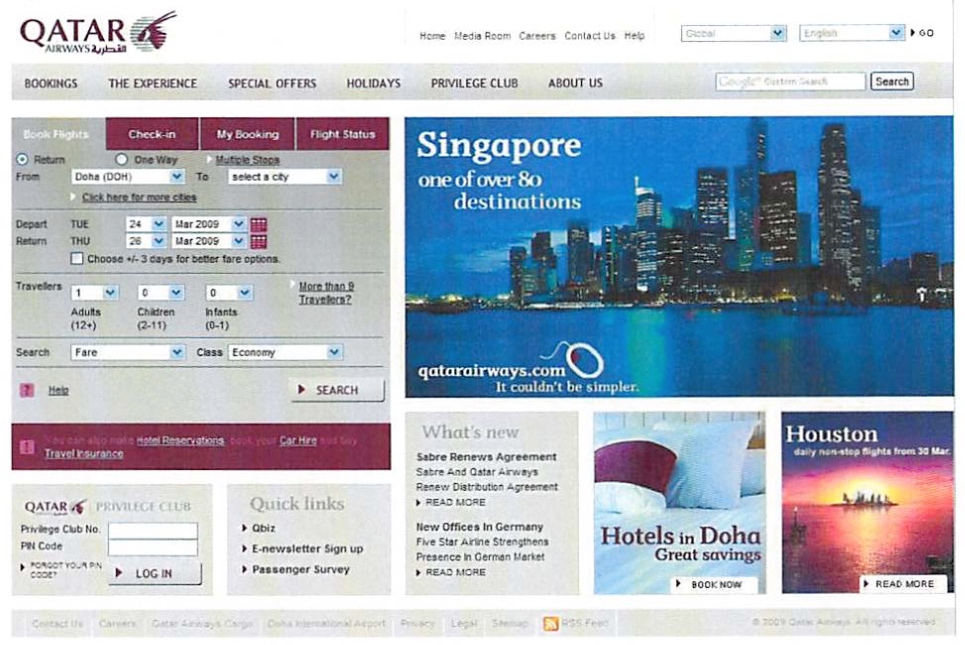 This one is more of an anecdote, but demonstrates a design thinking approach.
As business performance manager for Qatar Airways, I noticed that we ha a period of two consecutive months where our load factors were decreasing. Prior to these anomalies, we had fairly steady passenger and revenue growth since launching the United States market the year before.
I wanted to investigate two things: our own messaging strategy and market conditions. At the time, our advertising campaigns were centered around national TV and print, some local and limited online. All of our messaging was focused completely on our premium product and Skytrax recognition as a 5-star airline.
For market conditions, I looked at MIDT (origin & destination passenger data) and found that there was actually increasing overall traffic between our US ports and the Middle East, with a focus on Dubai (driven by the growth of Emirates).
With market conditions not being the problem, I focused back on our messaging strategy. I set up some informal interviews with key travel managers that I knew, and learned that to their stakeholders, Emirates (our main competitor) had just as much of a premium product as we did (and perception is reality). I also found out that the only reason some of them were still booking us was that their business travelers had expressed some frustration with NYC/JFK transits (at the time, Emirates had no direct flight to the mid-Atlantic and required a connection in New York).
Given all of this, I thought there was an opportunity to shift our messaging strategy away from our onboard product and towards our connection product. We offered the business/government traveler from Washington the opportunity to avoid JFK and all of its weather delays, and instead transit through our dedicated Premium Terminal in Doha. By changing the selling/value proposition to something that was meaningful to our customers (not to us), we were able to get our growth back on track (and actually steadily increased it for the next several months)—also winning a few exclusive contracts from Emirates.
***