Lists of my favorite things, just for fun and always a good conversation starter! After all, opinion is really the lowest form of human knowledge. 😉

ALL-TIME FAVORITE ALBUMS
*I only included one album from any artist in the spirit of diversity.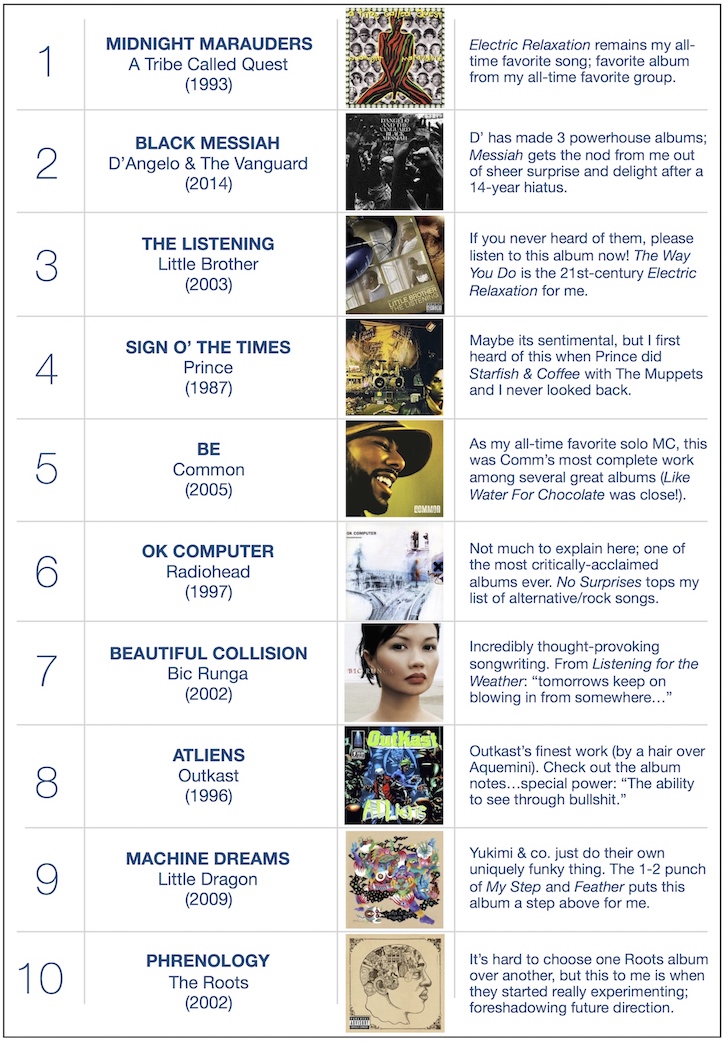 FAVORITE AIRPORTS (2019)
*This list is an inexact science of amenities, architectural beauty, experience design and good ol' sentimental value.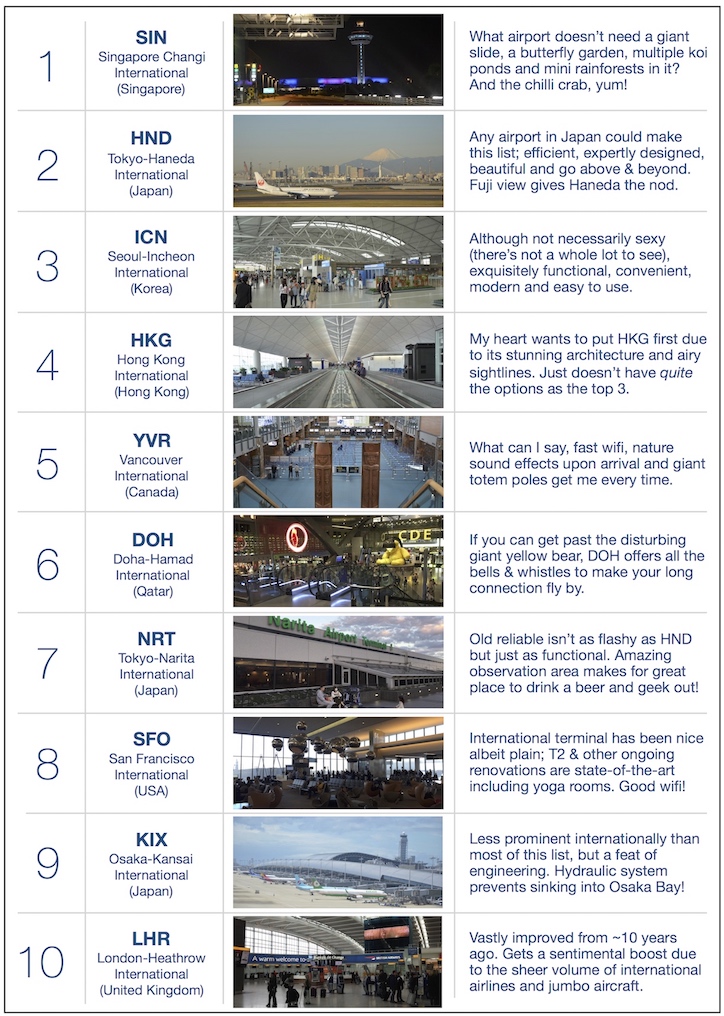 ALL-TIME FAVORITE CHILDREN'S BOOKS
*I find children's books to be inspiring and thoughtful and sentimental; this list full of whimsy and delight.