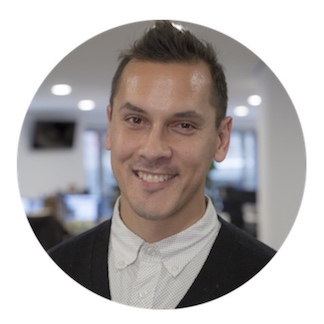 Hi, I'm Steven.
I believe in the value of every perspective. I'm determined to help people experience all the world has to offer, by hopefully offering a slightly different frame of reference. I'm curious, adaptable, comfortable in my own skin, I stand up for principles I believe in and never fit into a box.
As a marketer and experience designer, I help companies thrive by creating enriched customer experiences, precise product-market fit and the improved brand favorability that results. More importantly, I help people experience those companies with a bit more confidence, a bit more color, a bit more feeling.
Aside from my current project helping Philip Morris create a smoke-free future (yes, you heard that right), I am creating a children's book designed to open minds young and old alike to the curiosities of a connected world and the value of diversity.
Previously, I conceived more intuitive digital tools for Booking.com partners, helped Emirates design the passenger experience for the future, tried to steer the course of social media to a more psychologically healthy place in building Sideview, and did some other nifty things in aviation and travel tech. That I've also worked for BCG or earned a full fellowship to grad school may suggest a conventional level of intelligence, but I place far higher value and take more pride in the EQ I've acquired by taking risks, failing and being humbled (more than once), and pushing the limits of my comfort zone time and again.
And yes, travel is an obsession. I've been to 75 countries, 189 airports, lived on five continents and flown nearly 2.5 million miles, and still open the shade and stare out the window in awe for every takeoff and landing.
I'm currently based in Tokyo after previously living in Brasil, the Netherlands and the United Arab Emirates. I am originally from Virginia, USA.
Thanks for stopping by, and feel free to drop me a line to connect!